Corea
Posted on:
Last edited on:
lifespan
–
genres
located in
members

Néstor Sevillano

:

Antonio García

:

Sergio Valero

:

Víctor Carillo

:

Aitor Hurtado

:

associated labels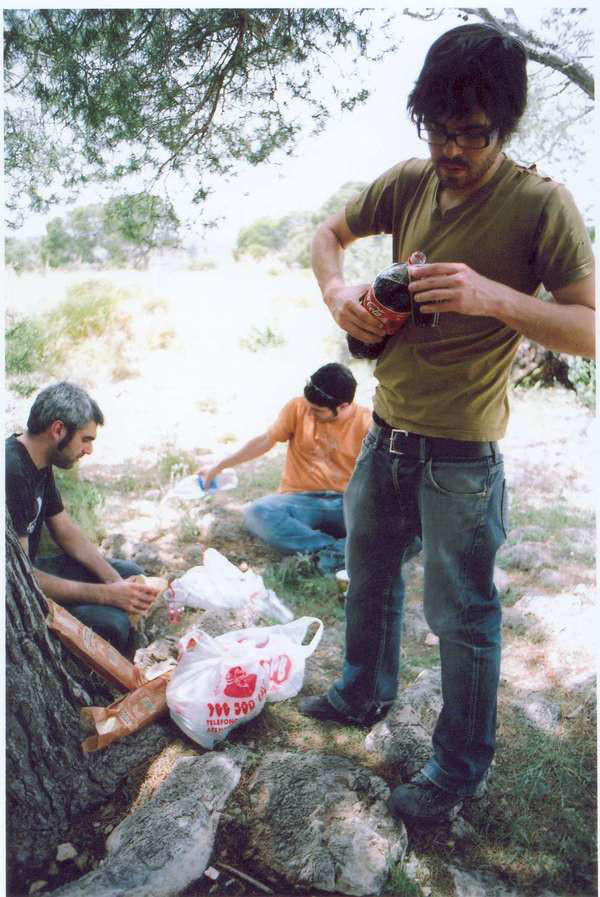 Corea (presumably named for the region of East Asia, but possibly named for Chick Corea) was a screamo/post-rock band from Alicante, and later from the north of la Provincia de León (according to their MySpace page), formed in .
Corea only released two records, both of which were full-lengths. The first, "Los peores 7 km de mi vida" (in English: "The worst 7km of my life"), mixes screamo with post-rock, but perhaps not in the way that you would expect if you had listened to, say, Envy (who more-or-less originated the style). "Los peores 7 km de mi vida" sounds perpetually cold and unforgiving, with extremely harsh distorted guitars and screaming popping up seemingly randomly throughout the record. Other parts make use of some post-rock elements as well as heavy elements of noise/harsh noise and sound collage. Some of the use of sampling is comparable to the music of Jeromes Dream (particularly "Seeing Means More Than Safety"), and the mixture of post-hardcore with post-rock will remind some of The Newfound Interest In Connecticut (although "Tell Me About The Long Dark Path Home" would not be released until a year later). "Los peores 7 km de mi vida", however, incorporates a variety of textures that surpasses the output of both of these bands, and the song structures are perhaps more complex. The production, however, is unfortunately quite poor (although, arguably, this enhances the harshness and abrasion of the record). Corea's second and final album, "Quien encuentra a la madre conoce a los hijos" (in English: "[One] who finds the mother knows the children), comes off as more straightforward, being more easily compared to the aforementioned Envy. The production, however, is considerably improved over the first record, and this album is still solid as well. Interestingly enough, this album ends with an EDM track.
notes on the distributions
The original issue of "Los peores 7 km de mi vida" actually spells the title as "Los peores 7 peores Km de mi vida" (see side of original CD cover). This is presumably a typo.
Corea discography
title
Los peores 7 km de mi vida
Quien encuentra a la madre conoce a los hijos
cover art

other art
year
tracklist

1

Cuando el mar pierde las conchas

2

La muerte fosiliza el recuerdo; el grito cristaliza la agonía

3

Ofelia

4

Eterno en la garganta del tormento

5

Interrupciones

6

7 km

7

1000 millones de cuervos
total duration

1

El origen devuelve la calma

2

Lo que está quieto es fácil de retener; lo que todavia es débil es fácil de romper

3

Sin forma no hay deseo

4

Las trincheras del Ivan

5

Lo rigido y firme pertenece a la muerte

6

Porque todos consideran bello lo bello; asi aparece lo feo

7

Voy a morir como nunca ha muerto nadie antes

8

El pajaro Alpha
total duration

distributions