Damiera
Posted on:
lifespan
–
genres
located in
Erie County, New York, United States
related artists

Hidden Hospitals
League
Given Names
Their / They're / There
Stay Ahead of the Weather
Into It. Over It.
Up Up Down Down Left Right Left Right B A Start
The Progress
Map the Growth
Pet Symmetry
The Alaya Conscious
Queen City Nights
Sleeping Girl Drowning
Spirit of the Stairway

members

David Raymond

:

Rock Whittington

: ( – )

Bradley McRae

: ( – )

Mark Henry

:

bass guitar
secondary vocals

( – )

Matthew Kipp

: ( – )

Steve Downs

: ( – )

Josh Sparks

: ( – )

Jayson Dezuzio

: ( – )

Evan Weiss

: ( – )

David Robinson

: ( – )

associated labels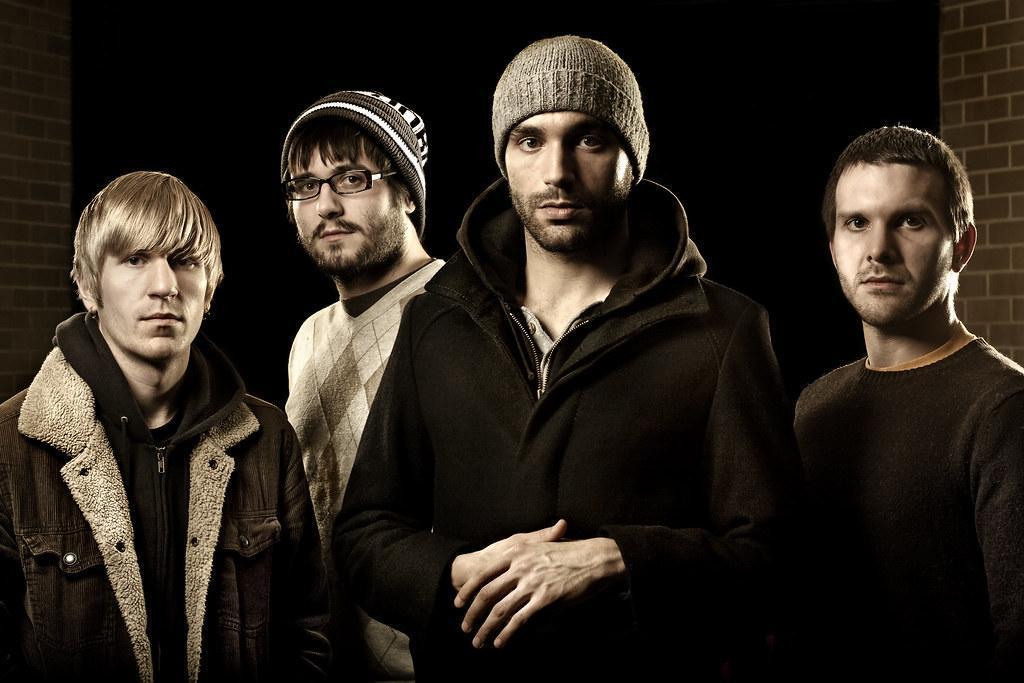 Damiera was a math pop/post-hardcore band from Buffalo, New York that formed in . The band formed out of the dissolution of Fredonia, New York outfit League; guitarist and vocalist David Raymond and guitarist Matthew Kipp, both of League, formed the band with drummer Bradley McRae and bass guitarist Mark Henry. The band immediately set out to produce their debut self-titled EP, and later released their debut LP ("M(US)IC" (), pronounced "us in music") on now-defunct Tamerlane Recordings. In , the band signed to Equal Vision and re-released "M(US)IC" on that label. The band took a two-month hiatus during

, and came back in with a new lineup. The band released their second LP and

final record, "Quiet Mouth Loud Hands", on Equal Vision in . David Raymond went on to form Chicago experimental rock otufit Hidden Hospitals in .

See punknews.org for a partial biography of the band (archived).

Damiera's music is characterised by its focus on duelling guitars and on David Raymond's poppy clean vocals. Much of Damiera's music (particularly on "Damiera" () and "M(US)IC" ()) is polyphonic, with multiple melodies interleaved within the arrangements. Damiera are, in some ways, comparable to Philadelphia post-hardcore outfit Hot Cross, with their clear post-hardcore/math rock influences and duelling guitarwork that is angular and technically demanding — but Damiera's origins in pop-punk (rather than in screamo) come through in the vocals, harmonic sensibilities, and in the mangled pop song structures that are characteristic of math pop. With "Quiet Mouth Loud Hands" (), Damiera's sound shifted somewhat, shedding some (but certainly not all) of the math rock influence; this would foreshadow David Raymond and Steve Downs's later work as members of Hidden Hospitals.
notes on the distributions
"Quiet Mouth Loud Hands" is sometimes known by other similar names, including "QuietMouthLoudHands" and "Quiet Mouth, Loud Hands".
Damiera discography
title
Damiera
M(US)IC
Quiet Mouth Loud Hands
cover art

other art
year
tracklist

1

Vollacaia

2

Heartbeat

3

Fourfight

4

Maesa

5

Slow by Still

6

Unison
total duration

1

Immure

2

Lessons

3

M(US)IC

4

Via Invested

5

I Am Pulse

6

Ember Eason

7

Departure

8

Flora: Yield

9

Broken Hands

10

Obsessions
total duration

1

Rainman

2

Quiet Mouth Loud Hands

3

Nailbiter

4

Image and Able

5

Teacher, Preacher

6

Weights for the Waiting

7

Chromatica

8

Blinding The Bluest

9

Woodbox

10

Silvertongue

11

Trading Grins
total duration

distributions