Hot Cross
Posted on:
lifespan
–
genres
located in
Philadelphia, Pennsylvania, United States
related artists

Saetia
Off Minor
Neil Perry
Joshua Fit For Battle
Interpol
You & I
The Now
Sky Falls Down
Total Fucking Destruction
Aim of Conrad
Halo of Snakes
Superstitions of the Sky
She's Hit!
Southpaw

members

Billy Werner

:

Greg Drudy

:

Casey Boland

:

Matt Smith

:

Josh Jakubowski

:

guitar
bass guitar
secondary vocals

( – )

associated labels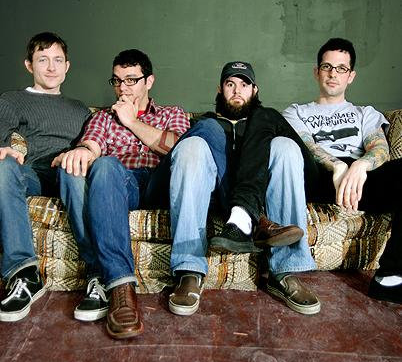 Hot Cross was a post-hardcore/screamo band from Philadelphia that formed in

out of the ashes of Saetia. Saetia
    title="H&ndash;S321.322">guitar</data></pre>ist <b>Adam Marino</b> was originally part of <b>Hot

Cross, but he is not represented in the member listing here because he left Hot Cross to focus on his other band Errortype: 11 before Hot Cross had any material. Drummer Greg Drudy was a veteran of both Saetia and New York post-punk/indie rock outfit Interpol, and also the one responsible for Level Plane Records. Casey Boland was a veteran of New Brunswick screamo outfit You & I. Matt Smith played bass guitar in Saetia's final performance, and was also Off Minor's original bass guitarist. Matt Smith was originally a guitarist for the band, and so Josh Jakubowski slightly later joined the band as their bass guitarist; Jakubowski had previously done guitarwork and vocals in other screamo outfits like Joshua Fit For Battle, Neil Perry, and The Now. Josh Jakubowski and Matt Smith would trade off bass guitar and guitar duties within Hot Cross until Jakubowski's departure from the band to focus on musical production in his own studio (Cannon Road Studio) in New Jersey; Jakubowski produced, but did not perform on, Hot Cross's final album, "Risk Revival" (). Lead vocalist Billy Werner, also the lead vocalist of Saetia, was studying abroad at the time of Hot Cross's initial formation, but received a demo recording from the band and was able to play his first show with Hot Cross less than a week after returning to the United States.

In comparison to sibling band Off Minor, Hot Cross played a style of screamo that was more straightforwardly focussed on guitar and vocals, but still technical and angular enough to warrant some association with the

math rock genre. By the time of "Cryonics" () and onwards, Hot Cross's style

had veered further away from that of Saetia into a realm usually addressed as simply "post-hardcore" (rather than specifically screamo, although "Cryonics" and their other albums are still usually considered screamo as well). Particularly, comparisons with other technically-inclined post-hardcore bands like At The Drive-In and particularly The Fall of Troy (whose first LP was released not too long after Hot Cross's) are appropriate here, although Hot Cross's screamo lineage shines through consistently. Their final album, "Risk Revival" (), proved to be their most controversial release due to its slicker production (courtesy of Jakubowski) and vocal stylings most removed from screamo out of all of their records.
notes on the distributions
Hot Cross's side of their split with Light the Fuse and Run appears as bonus tracks on their bandcamp distribution of "A New Set Of Lungs". The deadseapianorolls distribution for this album only contains Light the Fuse and Run's contributions. Also, a re-recorded version of "In Memory Of Morvern" appears on "Cryonics".
Lickgoldensky's track "Little Dots", on their split with Hot Cross, is sometimes listed as "Little Dotz". A different recording of "Patience and Prudence" from this split appears on "Cryonics".
Hot Cross's side of their split with The Holy Shroud appears as a bonus track on their bandcamp distribution of "Cryonics". The deadseapianorolls distribution for this album only contains The Holy Shroud's contribution.
Hot Cross discography
title
A New Set Of Lungs
[split] Hot Cross / Light the Fuse and Run
Cryonics
[split] Hot Cross / Lickgoldensky
Fair Trades and Farewells
[split] Hot Cross & The Holy Shroud
Risk Revival
cover art

other art
year
tracklist

1

Born On The Cusp

2

History Fell In The Heart Broke Open

3

Between Minutes And Miles

4

Lend Me Your Brain (I'm Building An Idiot)

5

Putting The Past Right

6

4A:030401

7

Finger Redux
total duration

1

Hot Cross — The Eye Is A Tricky Machine

2

Hot Cross — In Memory Of Morvern

3

Light the Fuse and Run — Ghost Town

4

Light the Fuse and Run — Instrumentstwo
total duration

1

Fortune Teller

2

A Weekend Spent Askance

3

Pretty Picture of a Broken Face

4

A Tale for the Ages

5

Dissertation: 14

6

In Memory of Morvern

7

Patience and Prudence

8

Frozen by Tragedy

9

Figure Eight

10

Requiescat
total duration

1

Hot Cross — A Voice Turned Vacant

2

Hot Cross — Patience And Prudence

3

Lickgoldensky — Little Dots

4

Lickgoldensky — Gordon Conrad
total duration

1

Prepare/Repair

2

Solanka

3

Throw Collars to the Wind

4

Better a Corpse Than a Nun

5

Two Cripples Dancing

6

Consonants
total duration

1

Hot Cross — Tacoma

2

The Holy Shroud — Clear the Room
total duration

1

Exits And Trails

2

Turncoat Revolution

3

Resent Resist Rebuild

4

Fire The Foundations

5

Cardiac Silence

6

Kill The Name

7

Silence Is Failure

8

Fatefully

9

Existence

10

Rejoinder

11

Finance Fuels The Sickness At Heart

12

Blame Truth

13

Scrape Wisdom
total duration

distributions