Le Pré Où Je Suis Mort
Posted on:
Last edited on:
lifespan
–
genres
located in
Geneva, Geneva, Switzerland
members

Damien

:

François

:

Jules

:

Arnaud

:

Rémi

:

associated labels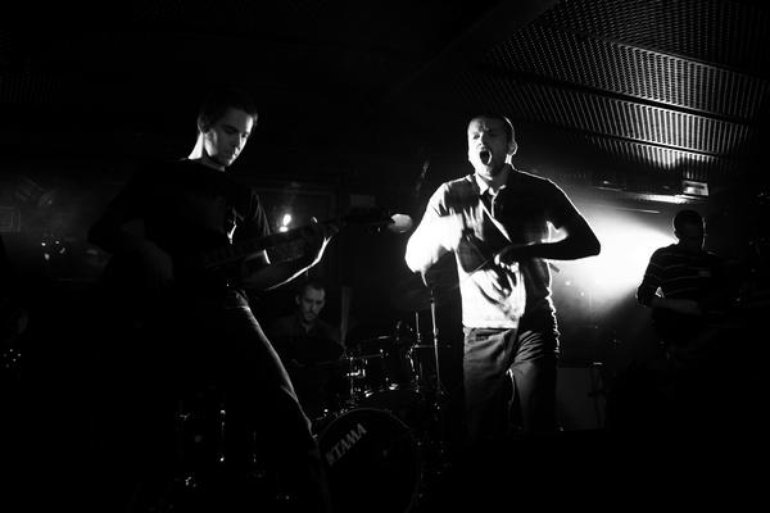 Le Pré Où Je Suis Mort (in English: The Field Where I Died) was a Swiss screamo band that unfortunately left us with fairly little material. Playing screamo in what some might call "the French style", Le Pré Où Je Suis Mort incoporated elements of post-rock, leading to their sometimes lengthy songs. For their being a post-hardcore band with an ear for clear syncopation and odd time signatures, they are here also labeled as part of the math rock genre. I admit my bias towards this sound, as some of my favorite screamo is in this "European" or "French" style, but Le Pré Où Je Suis Mort are clearly in the top of the pile, and I strongly recommend a listen to anyone interested in screamo.
notes on the distributions
The band "Men As Trees" that appears on the split, is now known as Locktender.
Le Pré Où Je Suis Mort discography
title
Le Pré Où Je Suis Mort
[split] Le Pré Où Je Suis Mort / Dolcim / Men As Trees / Dying In Motion
cover art

other art
year
tracklist

1

Vision

2

Une Fois De Plus

3

Terre Promise

4

Silence
total duration

1

Le Pré Où Je Suis Mort — L'Avenir Nous Appartiendra

2

Dolcim — Claire, Advertising, 31

3

Men As Trees — Discovery

4

Dying In Motion — In Meiner Welt

5

Dying In Motion — Fürchtet Unsere Sanftmut

6

Dying In Motion — Komet
total duration

distributions