NGOD
Posted on:
other names
lifespan
–
genres
located in
Bradford, West Yorkshire, England
related artists
members

Samuel Augustine

:

Luke Fielding

:

Lewis Dutton-Taylor

:

bass guitar
secondary vocals

Alex Dutton-Taylor

:

associated labels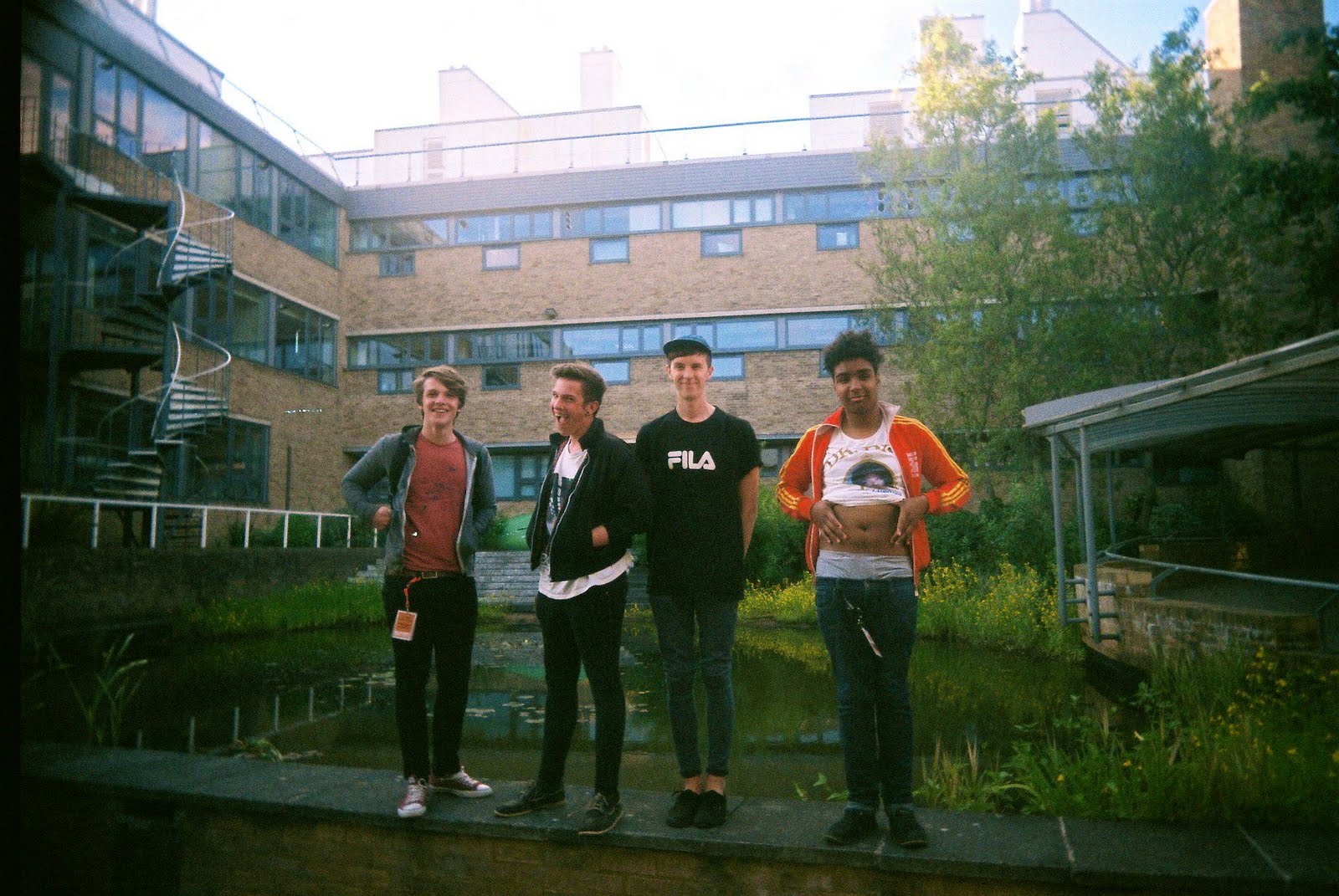 NGOD was (and is? q.v. Howl), in some sense, two different bands. Originally, NGOD was a math pop band of the late 2000s/early 2010s English math pop scene, a scene that included TTNG, tubelord, Foals, Colour, Tangled Hair, Fish Tank, Love Among The Mannequins, Wot Gorilla?, and Vasco Da Gama, among others. Think math rock, but in the style of pop-rock. All of the post-hardcore/math rock stylings are there, including punchy block chords, complex time signatures, the occasional screamed/yelled/gang vocals, mixed use of distorted and undistorted/clean guitar tones, and intricate guitar lines. But all of this is wrapped up in silky-smooth clean singing, grooves that are often oddly danceable, and intentionally catchy refrains.
Somewhere around – or so, NGOD must have had a change of heart. Presumably inspired by the mainstream success of fellow English math poppers Foals, and discouraged by the presumably poor earnings made from playing music in an obscure genre, NGOD did an about-face away from their previously post-hardcore/math rock stylings towards a straight-ahead and polished take on pop-rock. This landed them a record deal with Sony, and their new music even made its way into FIFA 17. They then changed their name, rebranding to "Howl". This was after having already released music in the new style under the NGOD name, however.
Unfortunately, quickly after having a change of heart in or so, NGOD opted to expunge their previous work from the internet, deleting their old bandcamp page and YouTube videos. What remains of their old material (and some early demos of new material) is provided here. It's hard to call NGOD's early material a "staple" or "classic" of the math pop genre insofar as it is not very well-known; however, it comes highly recommended (particularly the two officially released records, "XL" and "Bait Head") to anyone who is interested in math pop or likes math pop even a little bit.
notes on the distributions
"[YouTube rips (2011)]" contains a collection of audio from old NGOD YouTube videos (in no particular order), presumably obtained in

through the services of a

"YouTube-video-to-MP3" service or similar.

"[collected demos]" collects, in chronological order, the post-"Bait Head" demo tracks recorded by the band. The dates on these tracks span from to , and some of the tracks will give some insight into NGOD's later sound.

The second track off of "XL" ("Talk With Hands") also appears on the second Musical Mathematics compilation ("Second Time Lucky"). This is reflected in the distributions listing.
NGOD discography
title
Sleep Thieves
XL
Bait Head
[YouTube rips (2011)]
[collected demos]
Are You Satisfied?
Can You Hear Me?
cover art

other art
year
tracklist

1

Dark Horses

2

Can You Count To 32?

3

Raindrops

4

Silent Moments Mean The Most
total duration

1

Wardrobe

2

Talk With Hands

3

Joel's House

4

I Call Shotgun

5

C2579Z
total duration

1

Bait Head

2

Probably Not
total duration

1

C2579Z (acoustic)

2

Can You Count To 32?

3

Wardrobe (live session)

4

Raindrops

5

Silent Moments Mean The Most (live session)

6

Wardrobe (acoustic)
total duration

1

IDWLTK (Demo)

2

Better Man

3

SONG A RONI / BAND TWEAK 26/11

4

This Feeling (Demo)

5

True Romance (Demo)

6

King Of The World (Demo)
total duration

1

Are You Satisfied?

2

This Feeling
???
total duration
???

1

Can You Hear Me?

2

Blue
total duration

distributions
None! Do you have one?
None! Do you have one?