noumenon
Posted on:
Last edited on:
other names
lifespan
–
genres
located in
Chicago, Illinois, United States
related artists

Brighter Arrows
Lifted Bells
Stay Ahead Of The Weather
Into It. Over It.
Stay Asleep

members

Owen Mallon

:

bass guitar
secondary vocals

Kiel Arnison

:

Michael Cella

:

associated labels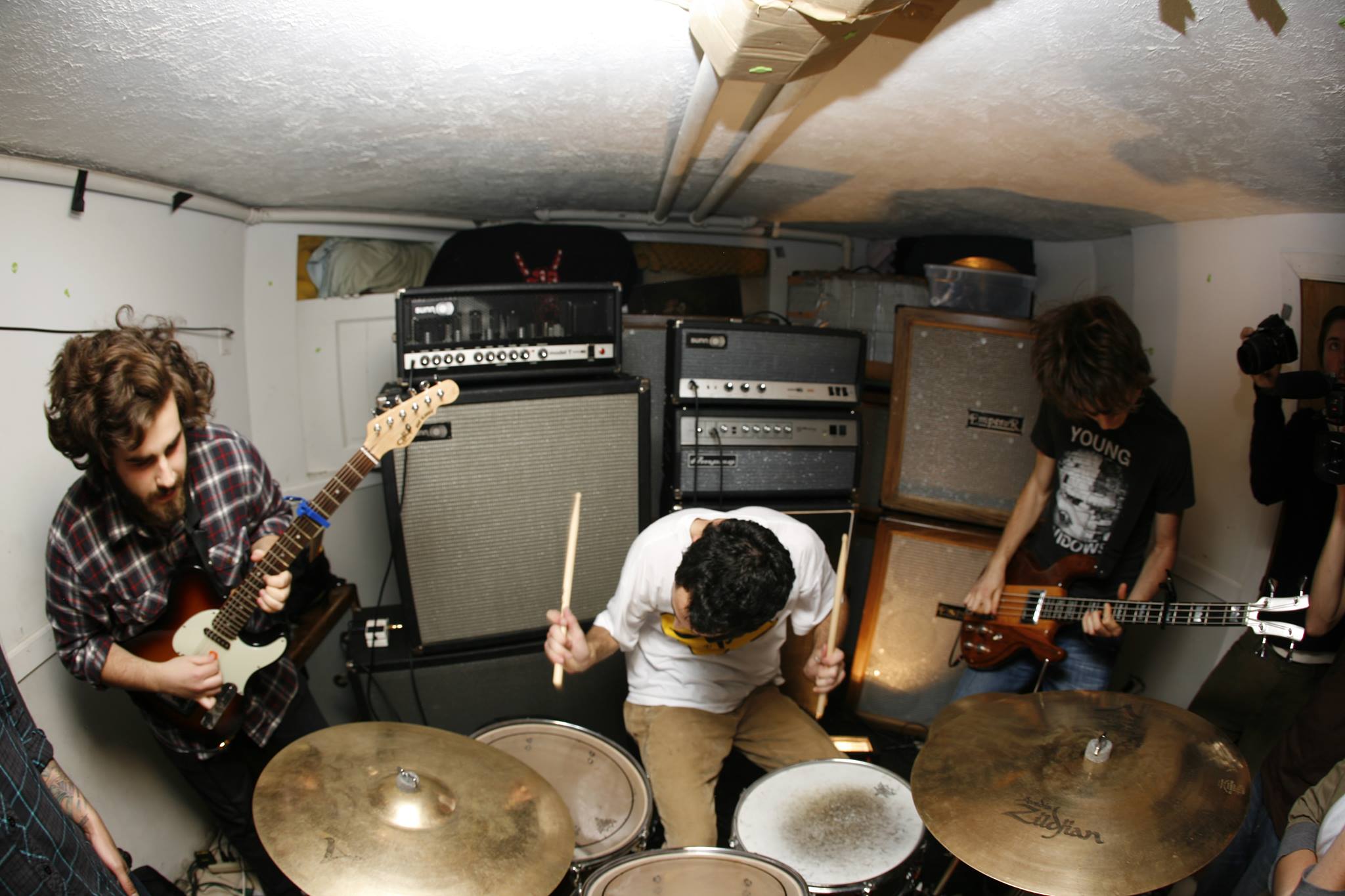 noumenon was a quite noisy math rock band from a city that could reasonably be called the world capital of math rock: Chicago. A self-described "party math" band, noumenon's music is loud, raucous, relentlessly mathy, and often downright catchy. Their music is largely instrumental, although gang vocals are occasionally used.
notes on the distributions
noumenon's bandcamp used to have an additional compilation release listed, although it can no longer be found. Back when it existed, I downloaded it — unfortunately, the same problem occured here that occured with The Brave Little Abacus. At the time, I downloaded in CBR 320kb/s MP3, so that's all I have here. The compilation has been split into its components: two tracks from the band's demo (which was never officially released, as far as I know), one track representing their side of the split with Talons, and two tracks representing their side of the split with Rooftops.
"Tro" is listed with a release date of ; although this is correct, it is misleading insofar as the material had already been recorded over a decade prior. It is a posthumous release.
noumenon discography
title
Megalodon vs. The Blue Whale
[split] noumenon / Rooftops
[split] Talons / noumenon
Party Mathematics
[split] Bro Grinds: Music To Grind Your Bros To
Tro
cover art

other art
year
tracklist

1

Daft Krunked

2

The Angry Garbage
total duration

1

noumenon — Brorags.com, For All Your Bro Rag Needs

2

noumenon — Deans La Deans

3

Rooftops — Robuts

4

Rooftops — Untitled
total duration

1

Talons — Anthropods

2

noumenon — Pimpin Zenith ptII
total duration

1

Algoresrhythm

2

Baby, Baby Teeth

3

How Cella Got His Groove Back

4

amBROsius

5

Pimpin Zenith ptII
total duration

1

Loose Lips Sink Ships — Dr. Alfred Kunkleberg Taught Us How To Photosynthesize Our Mustaches

2

Loose Lips Sink Ships — Papa Chubby

3

Loose Lips Sink Ships — A Warbling Conglomerate Of Warblers

4

Loose Lips Sink Ships — Shank Responsibly

5

noumenon — Rat Tail of Bat Shit

6

noumenon — Space/Thyme, Matter, Chaos, Life, Pain, Language

7

noumenon — Möbius Strip Chonyon Krangz
total duration

1

The Sadz

2

Magnolia

3

Bucket O' Sphynez

4

The Iguana In The Science Lab

5

Fringe Living

6

Egg Omelet, Obvi!

7

Louisiana Sunrise
total duration

distributions

| dspr? | format | source | gratis? | URLs |
| --- | --- | --- | --- | --- |
| no | FLAC @ 44.1kHz & 16bit | bandcamp | yes | |

| dspr? | format | source | gratis? | URLs |
| --- | --- | --- | --- | --- |
| no | FLAC @ 44.1kHz & 16bit | bandcamp | pay what you want | |