nuito
Posted on:
other names
lifespan
– present
genres
located in
Kyoto, Kyoto Prefecture, Japan
members

ヒラヰケイイチロウ [Keiichiro Hirai]

:

トモフジイヌ [Atsushi Tomofuji]

:

AWADA R [Sei Nagahata]

:

associated labels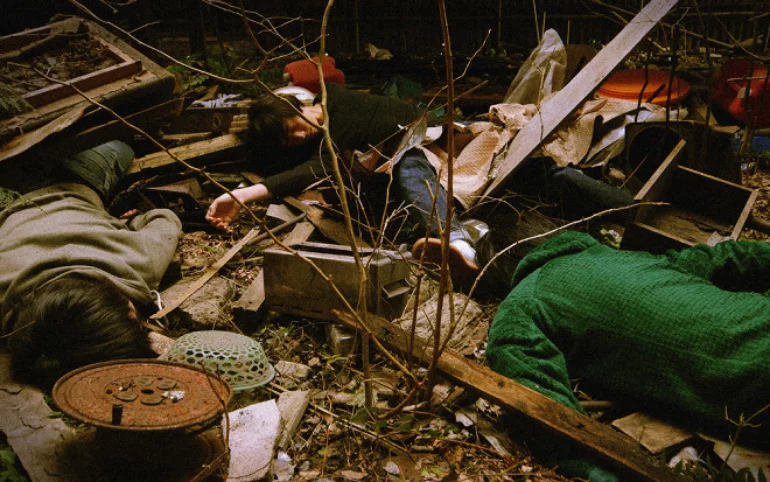 nuito are(?) a math rock/post-rock power trio from Kyoto, formed some time in . They are most well-known for their only full-length record, the "Unutella", although before that, they released two little-known EPs. These EPs are apparently quite rare, and I could only track down one of the two (and a lossy copy of it, at that).
nuito's style seamlessly blends the kind of ADHD-driven brutal prog/math rock characteristic of both other Japanese acts like Ruins and Korekyojinn (是巨人) as well as American acts like planets and Ahleuchatistas (now Lighted Stairs) with a more pensive post-rock-inspired sound, comparable to the post-rock/math rock fusion of bands like toe and Giraffes? Giraffes!. "Unutella" is a classic of the math rock canon, and also serves as a useful introduction for those new to the genre of brutal prog.
nuito discography
title
N^1
Anaphylaxis
Unutella
NUITO LIVE 2008 (Nuutleg1)
cover art

other art
year
tracklist

1

dropD

2

ミモゴウム

3

ぽい枢機卿

4

Arrow 2.0
total duration

1

AWADA subliminal method

2

Mimogoum II

3

nemo

4

疒
total duration

1

Intrjctn

2

NeKoMaJiN vs

3

Tongpoo

4

looo(no)reque protocol

5

消ええらるる世界

6

Hinemos

7

弋
total duration

1

Nuutleg1
total duration

distributions
None! Do you have one?

| dspr? | format | source | gratis? | URLs |
| --- | --- | --- | --- | --- |
| no | FLAC | bandcamp | no | |

| dspr? | format | source | gratis? | URLs |
| --- | --- | --- | --- | --- |
| no | FLAC | bandcamp | no | |