planets
Posted on: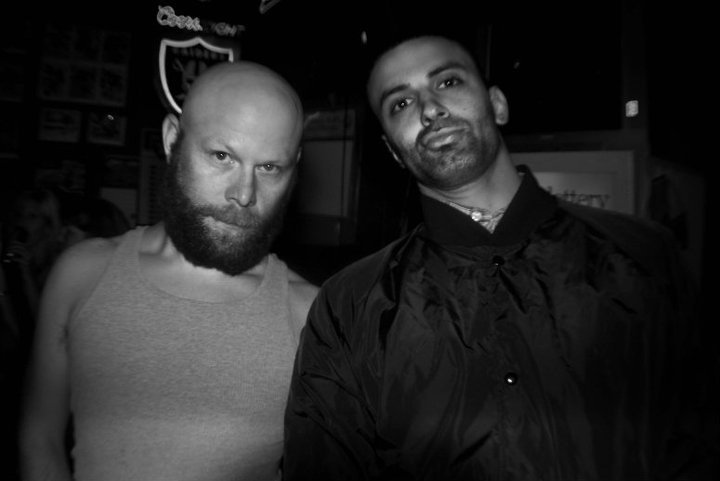 planets is(?) a math rock/brutal prog band from Napa, California, not too far from the Sacramento of labelmates O! The Joy. Similar to much of the work of Sacramento brutal proggers Hella, planets operate as a two-piece, getting by with just drums and bass guitar (rather than guitar). planets formed after the dissolution of Swims, a similar band also with Paul Slack on bass guitar, but with Mark Rocha on drums. Compared to Swims, planets are noisier, more brutal, and even more savagely technical and dissonant. Slack's treatment of the bass guitar is ferocious, making use of every string and every fret, and Crawford's drumming is a fearsome match, making the two collectively sound like a band of four. While relatively unknown even to this day, the music of planets is excellently inventive; all planets records are staples of the math rock and brutal prog genres.

planets were signed to the relatively short-lived French math rock-oriented record label Distile Records (not to be confused with the newer,

electronic-focused [French](/countries/france) label by the

same name), alongside fellow Californian

math rockers O! The Joy, [French](/countries/france)

fellow 2-piece math rock/brutal proggers 37500 Yens, and Paul Slack's previous band Swims, among others.
notes on the distributions
Rate Your Music lists a release, but this release is not represented anywhere else, so it may just be spurious (hence its absence in this listing). Note that Swims's first and last record (their self-titled EP) was released in , which makes the authenticity of this entry unlikely. planets is confused by Rate Your Music (among other sources) with another, distinct, Californian band by the name of P L a N E T S.
Most sources list the release year of "Planets" as , but this was the year that Distile Records released it. The "original" release was handmade by the band themselves some time in .
"TURBO JAMZ" is also known as "TURBO JAMZ!". There is only one track listed, but it consists of four tunes, in the following order:
DON'T SET YOURSELF UP
MODERN LOVE
HUSTLE
RED OUT!
"JIVE FROM JETHRO" was released in , but was recorded live between and .
planets discography
title
Planets
[V/A] Distile 06>10
TURBO JAMZ
MAYBE WE WANT MORE INSECTS
QUIET MEN
JIVE FROM JETHRO
cover art

other art
year
tracklist

1

In

2

O People

3

Steps

4

Return of a Dead Man

5

Vow of Silence

6

Dude Life

7

Exorcize!

8

And

9

To Think

10

Short Prelude

11

Free Ranger

12

Out
total duration

1

Untied States — Holding Up Walls

2

Kourgane — Chevreuil A

3

Jeepster — Write The End First

4

Mimas — Cats On Fire

5

planets — O People

6

O! The Joy — Zen Mode

7

37500 Yens — Canard Boiteux

8

Commodor — Panavision

9

Swims — (Pop) The Bubble Boy

10

Sincabeza — Ni Les Equations
total duration

1

TURBO JAMZ
total duration

1

MAYBE WE WANT MORE INSECTS
total duration

1

QUIET MEN
total duration

1

what happened

2

feat. nate dogg

3

hustle

4

let's talk refrigerators

5

to think

6

don't set yourself up

7

steps

8

maybe we want more insects

9

cop school

10

redout

11

dude life
total duration

distributions

| dspr? | format | source | gratis? | URLs |
| --- | --- | --- | --- | --- |
| no | FLAC @ 44.1kHz & 16bit | bandcamp | yes | |

| dspr? | format | source | gratis? | URLs |
| --- | --- | --- | --- | --- |
| no | FLAC @ 48kHz & 24bit | bandcamp | no | |