Richard Def and the Mos Pryors
Posted on:
lifespan
–
genres
located in
Chicago, Illinois, United States
related artists

Nnamdi Ogbonnaya
Monobody
Ittō
The Para-medics
My Dad
Albatross
Nervous Passenger
The Sooper Swag Project
Water House
Teen Cult
Pisces at the Animal Fair

members

Nnamdi Ogbonnaya

:

Steve Primozic

:

Shaun Burk

:

???

:

associated labels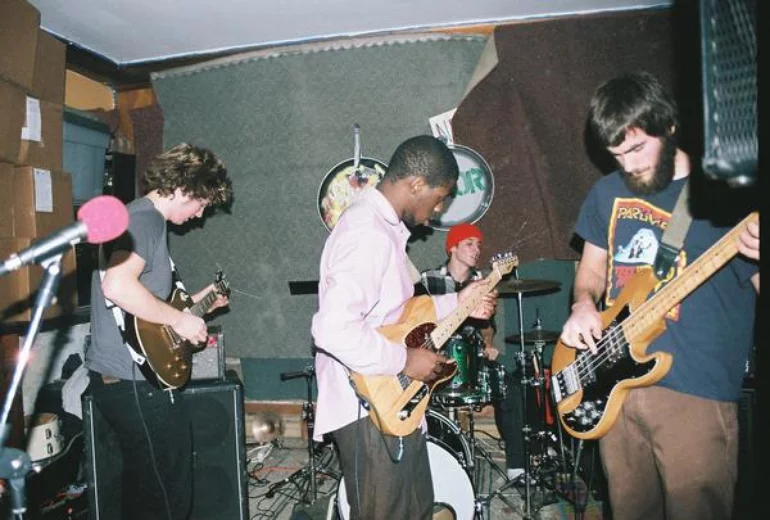 Richard Def and the Mos Pryors (named for Mos Def and Richard Pryor) was a math rock band from Chicago, Illinois, best known as one of Nnamdi Ogbonnaya's earlier projects. The band only ever released one single and one LP. The latter of these was reissued by the now-defunct Swerp Records (also responsible for releases by some of Nnamdi Ogbonnaya's other projects, as well as Ratboys's demo EP) in

, not long after the album was originally

self-released by the band on their bandcamp page.

The music of Richard Def and the Mos Pryors is riff-driven and dynamic

math rock accompanied by [Nnamdi

Ogbonnaya](https://nnamdiogbonnaya.bandcamp.com/)'s unique and varied vocal stylings. The music is playful, with a punk energy that is constantly shifting (due to the influence of math rock) and never gets boring. Highly recommended for math rock fans and fans of Nnamdi Ogbonnaya's other music.
Richard Def and the Mos Pryors discography
title
PIRATES!
Songz Fo Da Def
cover art

year
tracklist

1

PIRATES!
total duration

1

First Blood

2

Palpagomic Deets

3

I.D.C.I.H.D.B.Y.A.

4

Opposable Thumbs

5

Legos

6

A Light Snack

7

Another American Cattle Welder

8

See-Saws
total duration

distributions

| dspr? | format | source | gratis? | URLs |
| --- | --- | --- | --- | --- |
| no | FLAC @ 44.1kHz & 16bit | bandcamp | yes | |