skycamefalling
Posted on:
other names

Skycamefalling
Sky Came Falling

lifespan
–
genres
located in
New York City, New York, United States
related artists

The Sleeping
Farewell Tide
Divider
Spectators
In Pieces
Year of Confession
Knives and Greenwater
Bear Hands

members

Christopher Tzompanakis

:

Cameron Keym

:

Matt Woisin

: ( – )

Brian Parker

: ( – )

John Clerkin

: ( – )

Andrew Keym

: ( – )

Joe Micolo

: ( – )

TJ Orscher

: ( – )

Sal Mignano

: ( – )

Rob Holohan

: ( – )

Joe Zizzo

: ( – )

associated labels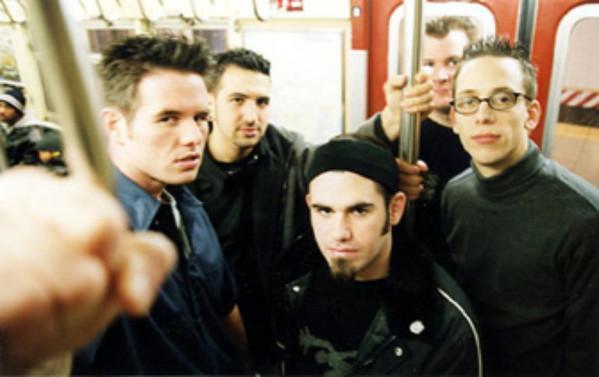 skycamefalling was a metalcore/post-hardcore band from Long Island City that formed some time in . Playing as a quintet, skycamefalling released a four-song cassette demo in ; half of these songs would be re-recorded for their first "real" album, "…To Forever Embrace the Sun", which was released . For their debut and only (if you don't count "…To Forever Embrace the Sun" as being a full-length) full-length record, skycamefalling signed with New Jersey label Ferret Music to release "10.21" in . skycamefalling disbanded in , but left Ferret Music with two rough recordings that did not make it onto "10.21"; these recordings were released as "skycamefalling" in . Several of the band's members went on to form a band by the name of The Sleeping, and skycamefalling later reunited as a quartet in

.

"10.21" is usually considered one of the masterpieces of the metalcore genre. The most obvious point of comparison would be Salem, Massachusetts metalcore outfit Converge (cf. particularly the contemporary and even more influential "Jane Doe" ()), but where skycamefalling may have lacked the technicality and crushing brutality of Converge, they made up for it with their willingness to experiment texturally, with varied vocal styles and extended instrumental pieces that make use of disparate instruments like tabla and piano — as well as their own form of brutality. This has led to skycamefalling being more closely associated with the post-hardcore genre, at least more so than Converge. Their posthumous EP, "skycamefalling" (), reflects much of the same style seen in "10.21" (understandable, as these two tracks were scrapped material that would have ended up on "10.21"), but also interestingly displays some of the band's more pop metal side as well.
skycamefalling discography
title
A Penny For Your Confessions [demo]
…To Forever Embrace the Sun
10.21
skycamefalling
cover art

other art
year
tracklist

1

A Perfect Prayer

2

Of Adornment and Disgust

3

The Fall of Cain's Countenance

4

Malachai's Whisper
total duration

1

A Penny for Your Confessions…

2

Of Adornment and Disgust

3

Shroud of Turin

4

…To Forever Embrace the Sun

5

Visceral

6

The Fall of Cain's Countenance

7

Annulment
total duration

1

Intro

2

With Paper Wings

3

Laura Palmer

4

The Nothing

5

[untitled]

6

Porcelain Heart Promises

7

Healing Yesteryear

8

Shallow Like Sand

9

The Truth Machine

10

10.21

11

November's Neverending

12

An Ocean Apart
total duration

1

Thera

2

The Elephant Graveyard
total duration

distributions