The Mercury Program
Posted on:
other names
lifespan
– present
genres
located in
Gainesville, Florida, United States
related artists

Holopaw
Textual
Yusef's Well
The Burgundy Romance
Bimini
After All
Glad
Pagan Girls
The Album Leaf
Ethyl

members

Dave LeBleu

:

Sander Travisano

:

Tom Reno

:

Whit Travisano

:

vibraphone
keyboards
piano

( – present)

associated labels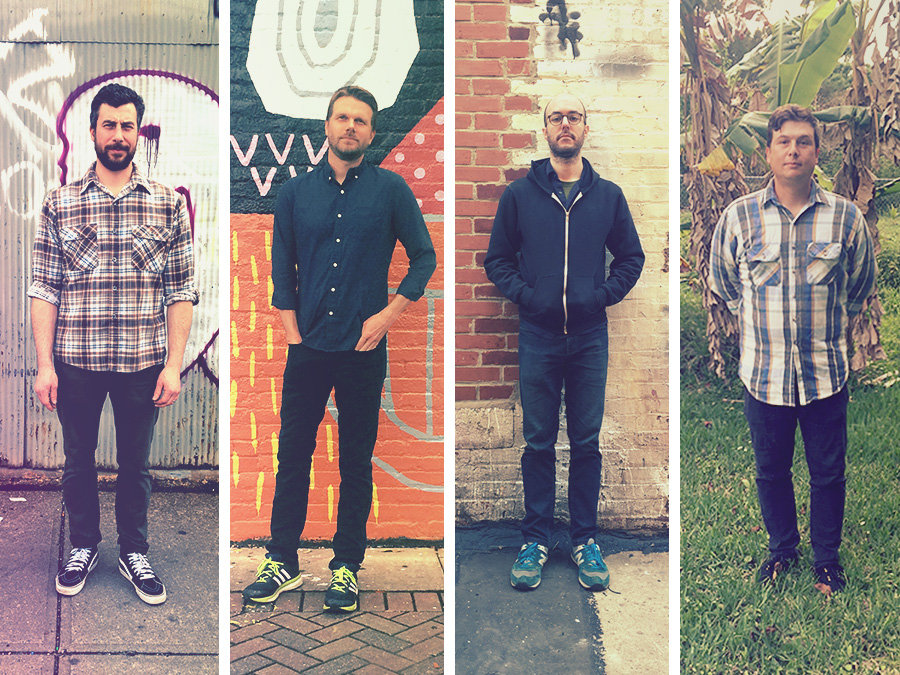 The Mercury Program (named for Project Mercury, whose flights launched from the band's home state) is a post-rock band from Gainesville, Florida. The Mercury Program was highly influential to post-rock and its development, as well as having a continued influence on instrumentally-focused experimental rock and jazz-inspired rock. Although they have been around since , their lineup has been stable ever since , when Whit Travisano joined the band as a dedicated vibraphonist/keyboardist/pianist. The Mercury Program were initially very active around the turn of the millenium ( – ), and then settled into a more casual cadence, releasing full-length albums in and .

The Mercury Program are noted for their pervasive use of vibraphone, although their sound very much centers around the drums and (largely clean) bass guitar. Not all of their music is instrumental, as earlier works featured vocals. Earlier works also sometimes featured distorted guitar/bass guitar — the sound that they are now known for did not fully develop until their EP, "All The Suits Began To Fall Off". The following LP, "A Data Learn The Language", would become their most well-known album, cementing them in the pantheon of post-rock greats and also showcasing moderate influence from math rock (c.f. Physics). Although The Mercury Program have been compared to seminal Chicago post-rockers Tortoise, The Mercury Program's musical approach is quite different: they lack the strong

krautrock/
electronic
influence of

Tortoise, instead opting for arrangements reminiscent of western chamber music or a jazz rhythm section. In the same vein (and also reminiscent of jazz) is their focus on producing rich harmonies, often awash with chords that interweave driving basslines, repetitive riffs, and longer-form melodies into a cohesive whole.
notes on the distributions
Some sources list the release year of "Lights Out In Georgia b/w Small Projects" as , although it was apparently recorded in , so if the initial release was in , it must have been very late.
"Confines Of Heat" was a combined CD+DVD release, with the DVD containing video of both bands. This listing only reflects the CD portion. "Crusading Theme" was composed by Savath & Savalas.
The Mercury Program discography
title
Lights Out In Georgia b/w Small Projects
[split] Versailles / The Mercury Program
The Mercury Program
From The Vapor Of Gasoline
All The Suits Began To Fall Off
A Data Learn The Language
[split] Confines Of Heat
Chez Viking
New Myths
cover art

other art
year
tracklist

1

Lights Out In Georgia
???

2

Small Projects
???
total duration
???

1

Versailles — Airline
???

2

The Mercury Program — Salt The Fields
???
total duration
???

1

In from the Sea

2

Traveling at Night

3

Over This Land

4

From Athens to Rome

5

Childers

6

This Hits Home

7

Miles Among Miles

8

Southwest
total duration

1

The Sea Is In Here

2

Re-inventing a Challenge for Machines

3

Leaving Capitol City For Good

4

Nazca Lines of Peru

5

Every Particle Of The Atmosphere

6

From The Vapor Of Gasoline

7

Fastest Way Through The South

8

Down On Your Old Lung

9

The Vortex East

10

Highways Like Veins
total duration

1

The Secret to Quiet

2

There Are Thousands Sleeping in Peace

3

Marianas

4

Undiscovered Genius of the Mississippi Delta

5

A Delicate Answer
total duration

1

Tequesta

2

Fragile or Possibly Extinct

3

Slightly Drifting

4

Egypt

5

To/From Iceland

6

You Yourself Are Too Serious

7

Gently Turned on Your Head

8

Sultans of El Sur
total duration

1

The Mercury Program — You Give Me Problems About My Business

2

The Mercury Program — Saint Rose Of Lima

3

The Mercury Program — Crusading Theme

4

Maserati — Closer Than You Know How

5

Maserati — Wires Were Towers

6

Maserati — Cities (Assembly Mix)
total duration

1

Chez Viking

2

Arrived-Departed

3

Backseat Blackout

4

Katos

5

Stand & Sing

6

The Church

7

Fluorescent
total duration

1

New Myths

2

Dance Pact

3

Sun Blizzard

4

Constant Static

5

2.5 Overnight

6

Krishna Lunch
total duration

distributions
None! Do you have one?
None! Do you have one?

| dspr? | format | source | gratis? | URLs |
| --- | --- | --- | --- | --- |
| no | FLAC | bandcamp | no | |

| dspr? | format | source | gratis? | URLs |
| --- | --- | --- | --- | --- |
| no | FLAC @ 44.1kHz & 16bit | bandcamp | no | |

| dspr? | format | source | gratis? | URLs |
| --- | --- | --- | --- | --- |
| no | FLAC @ 44.1kHz & 24bit | bandcamp | no | |